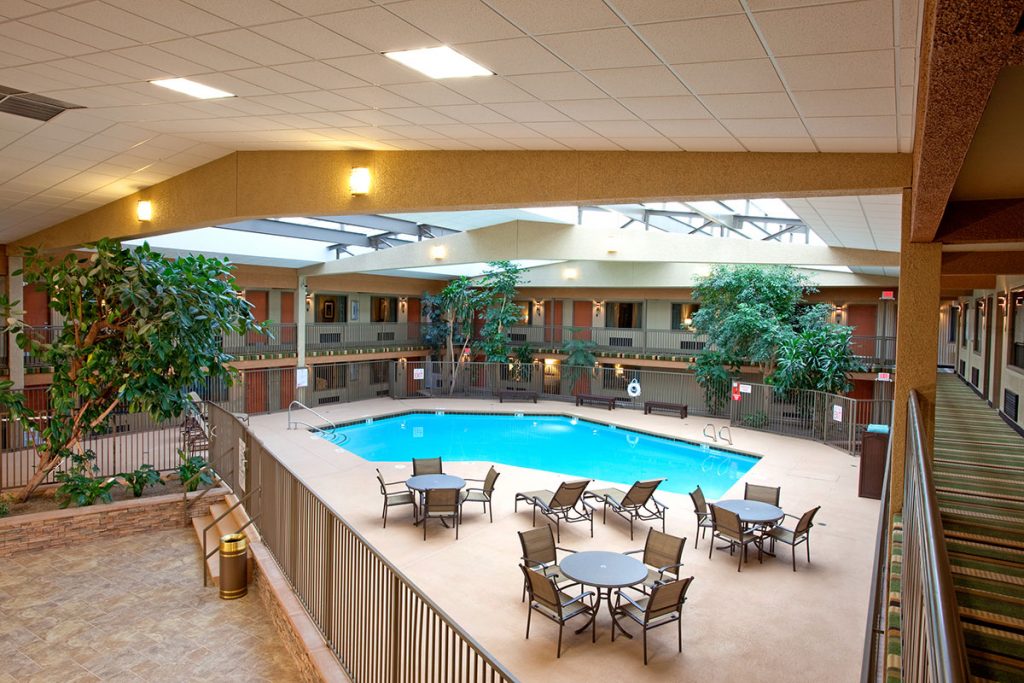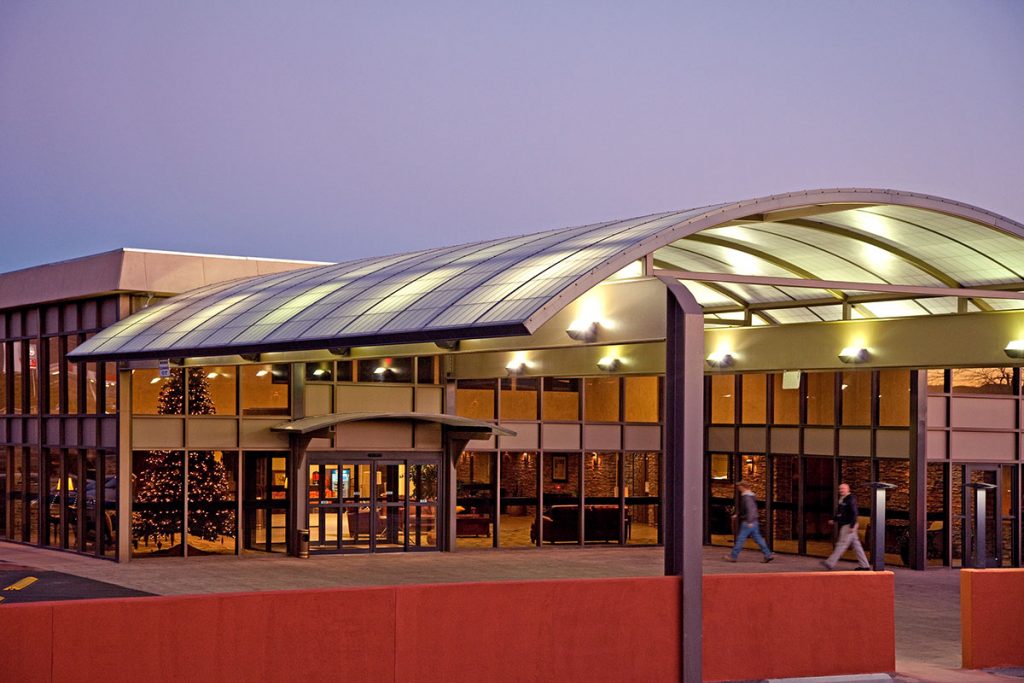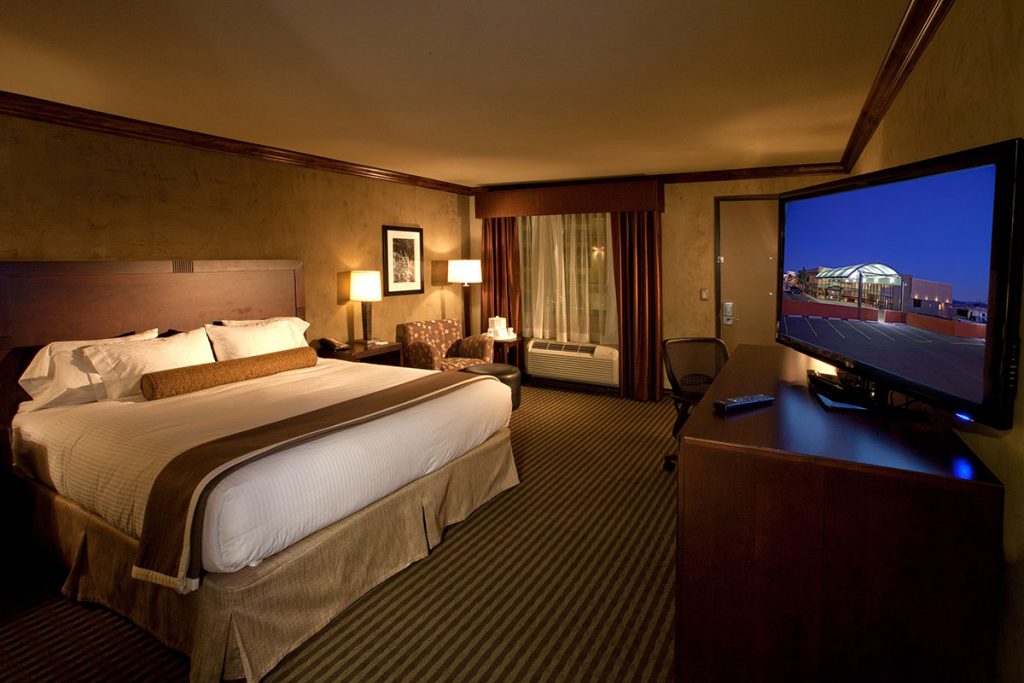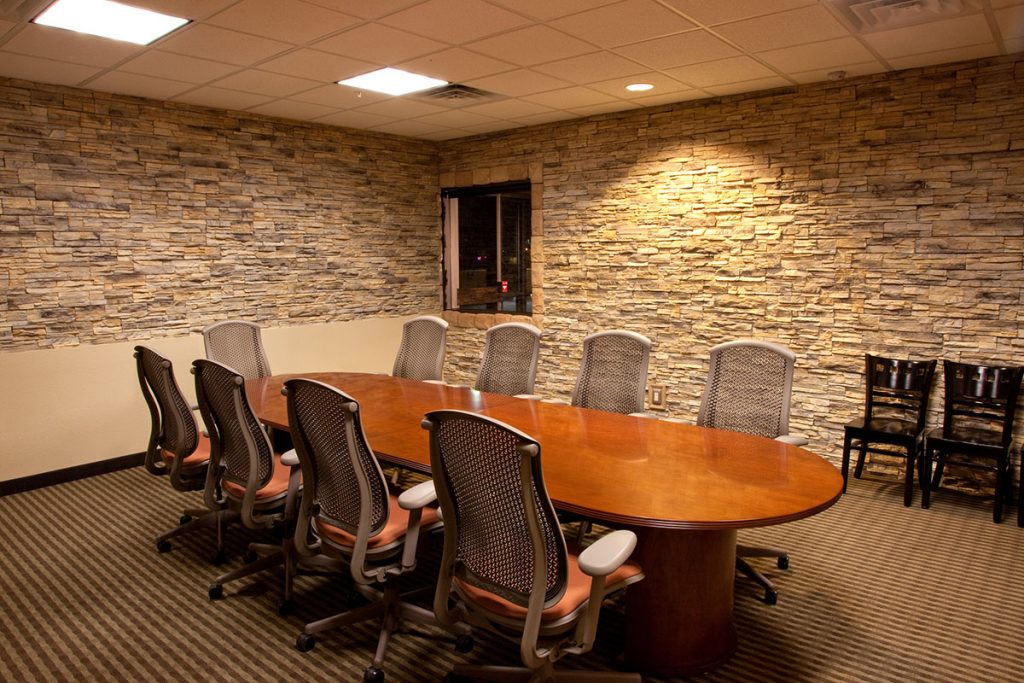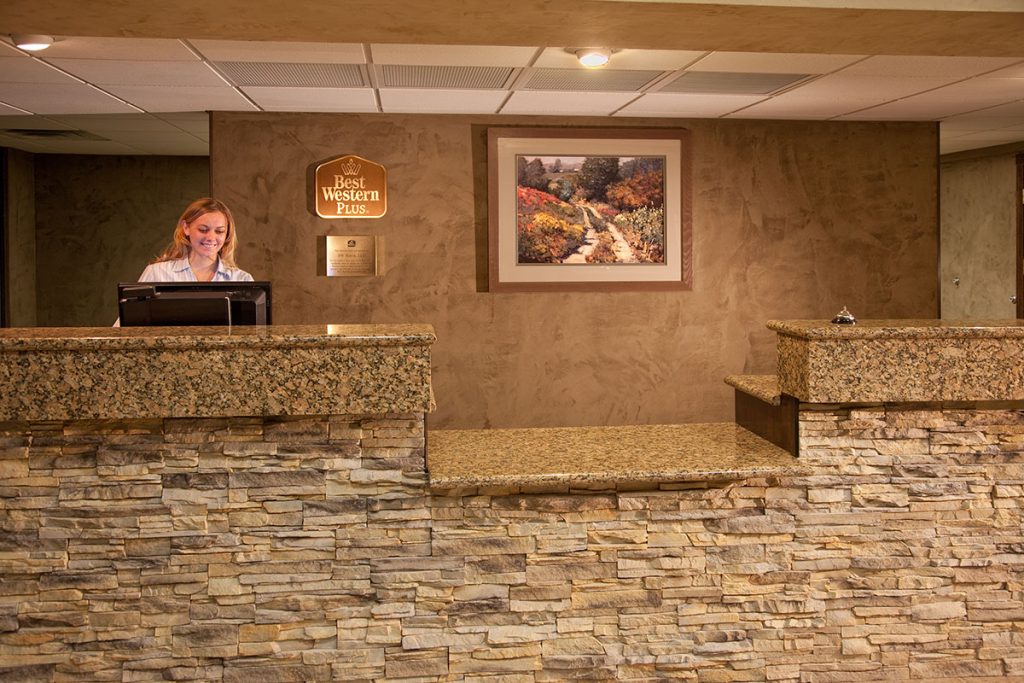 RATON BEST WESTERN
SIZE: 60,000
YEAR: 2009
CLIENT: MULLIGAN
LOCATION: RATON, NM
CONTRACTOR: TRU-BUILT
CONSULTANTS
M&P – THOMPSON ENGINEERING INC., E – DeLAPP ENGINEERING
Raton is a small town in northeastern New Mexico with a population of 7,500 residents, but accommodates influxes of visitors during hiking, fishing and camping seasons, and for use of NRA's Whitting shooting range.

The Raton Best Western is a shining example of adaptive reuse. The existing 70,000 sq foot building was in a total state of disrepair, and half abandoned before the developer engaged Living Designs Group Architects to assist in a vision for a new use.

The original structure utilized a large free span truss with an internal courtyard that is 80' wide and almost 200 feet long.  Originally slated for demolition, LDG Architects assisted in providing a new skylight concept to provide natural daylight and keep the enclosed space. A Mature indoor landscape was kept and revitalized with an interior hard-scape of contemporary materials and stone.  The Entry Drop off features a large curved day-lit structure that is picked up at a smaller scale for the newly covered stair towers.

Living Designs Group Architects assisted the owner to assess the existing facility, reprogram the building using the criteria established by the Best Western Flag, establish the scope of work, provide construction documents, and complete construction administration.

The hotel now features 75 guest rooms, a full-service bar and restaurant, meeting and event facilities, large indoor heated pool, business center, fitness center, and sundry shop.

The project has been an overwhelming success for the developer, providing a clean, modern facility on the I-25 Corridor between Albuquerque and Denver.