<ul id="menu-project-menus" class="fullwidth-menu nav downwards"><li id="menu-item-2200" class="et_pb_menu_page_id-2200 menu-item menu-item-type-custom menu-item-object-custom menu-item-2200"><a href="https://ldg-arch.com/all-living-designs-group-architecture/">ALL</a></li><!-- [et_pb_line_break_holder] --><li id="menu-item-2201" class="active et_pb_menu_page_id-1714 menu-item menu-item-type-post_type menu-item-object-page menu-item-2201"><a href="https://ldg-arch.com/academic/">ACADEMIC</a></li><!-- [et_pb_line_break_holder] --><li id="menu-item-2202" class="et_pb_menu_page_id-1719 menu-item menu-item-type-post_type menu-item-object-page menu-item-2202"><a href="https://ldg-arch.com/athletic-fields/">ATHLETIC FIELDS</a></li><!-- [et_pb_line_break_holder] --><li id="menu-item-2203" class="et_pb_menu_page_id-1644 menu-item menu-item-type-post_type menu-item-object-page menu-item-2203"><a href="https://ldg-arch.com/civic-commercial/">CIVIC & COMMERCIAL</a></li><!-- [et_pb_line_break_holder] --><li id="menu-item-2205" class="et_pb_menu_page_id-1753 menu-item menu-item-type-post_type menu-item-object-page menu-item-2205"><a href="https://ldg-arch.com/resort-hotel/">RESORT & HOTEL</a></li><!-- [et_pb_line_break_holder] --><li id="menu-item-2204" class="et_pb_menu_page_id-1756 menu-item menu-item-type-post_type menu-item-object-page menu-item-2204"><a href="https://ldg-arch.com/multi-family/">MULTI FAMILY</a></li><!-- [et_pb_line_break_holder] --><li id="menu-item-2206" class="et_pb_menu_page_id-1722 menu-item menu-item-type-post_type menu-item-object-page menu-item-2206"><a href="https://ldg-arch.com/custom-homes/">CUSTOM HOMES</a></li><!-- [et_pb_line_break_holder] --></ul>
UNIVERSITY OF NEW MEXICO HCTC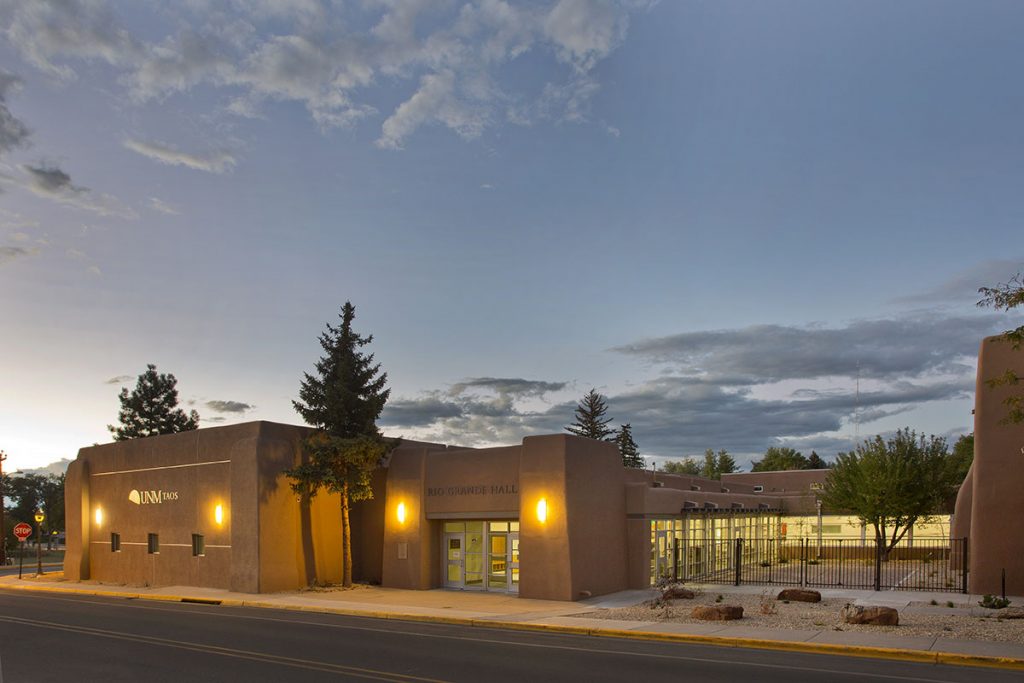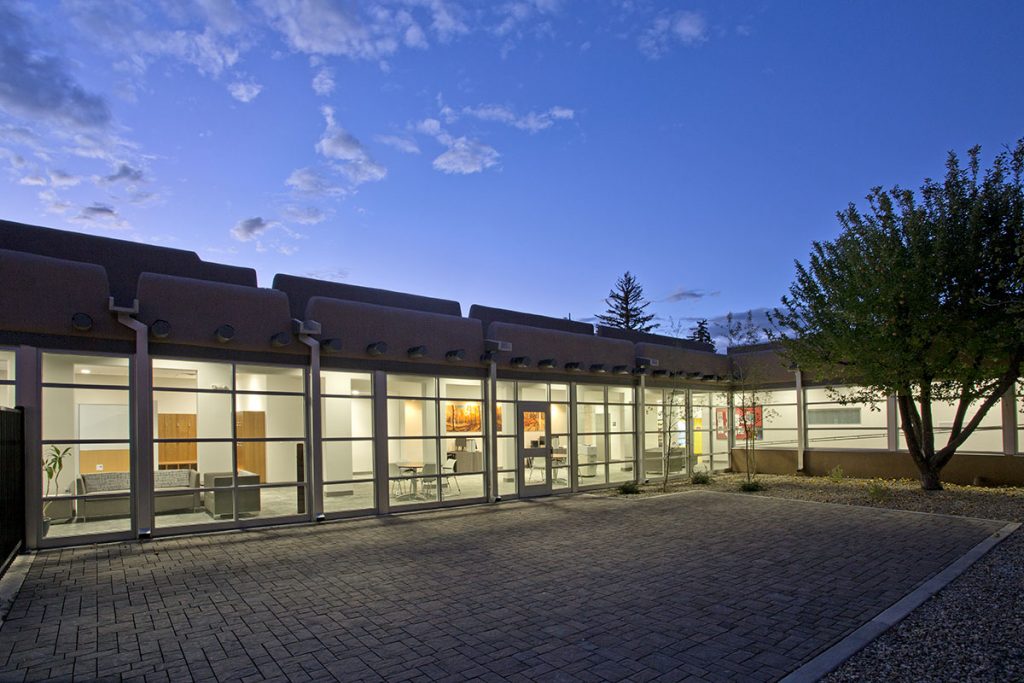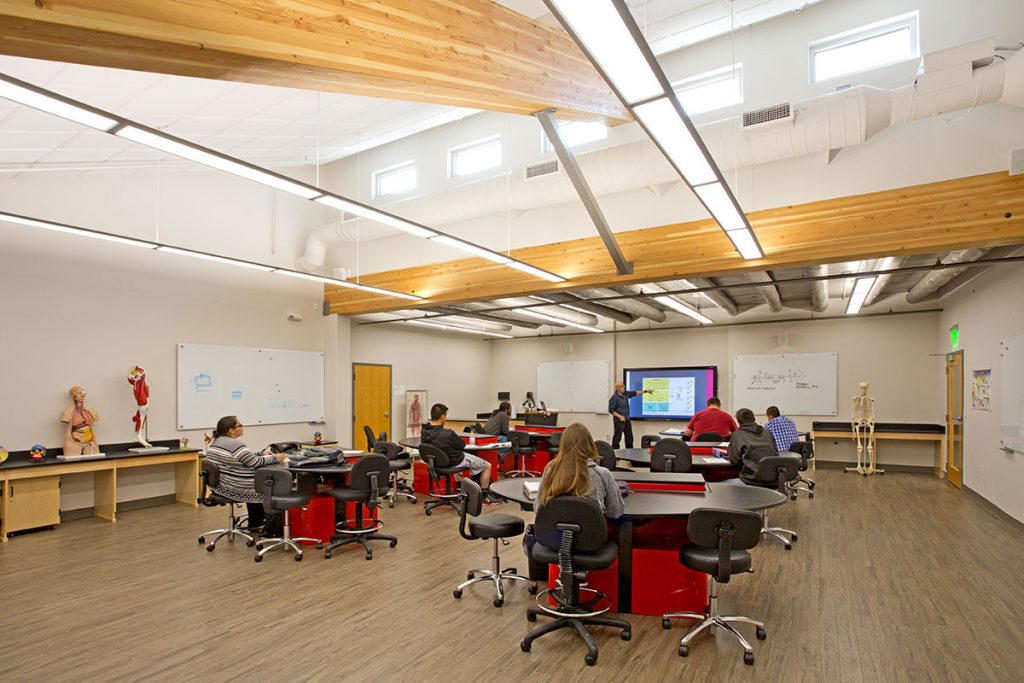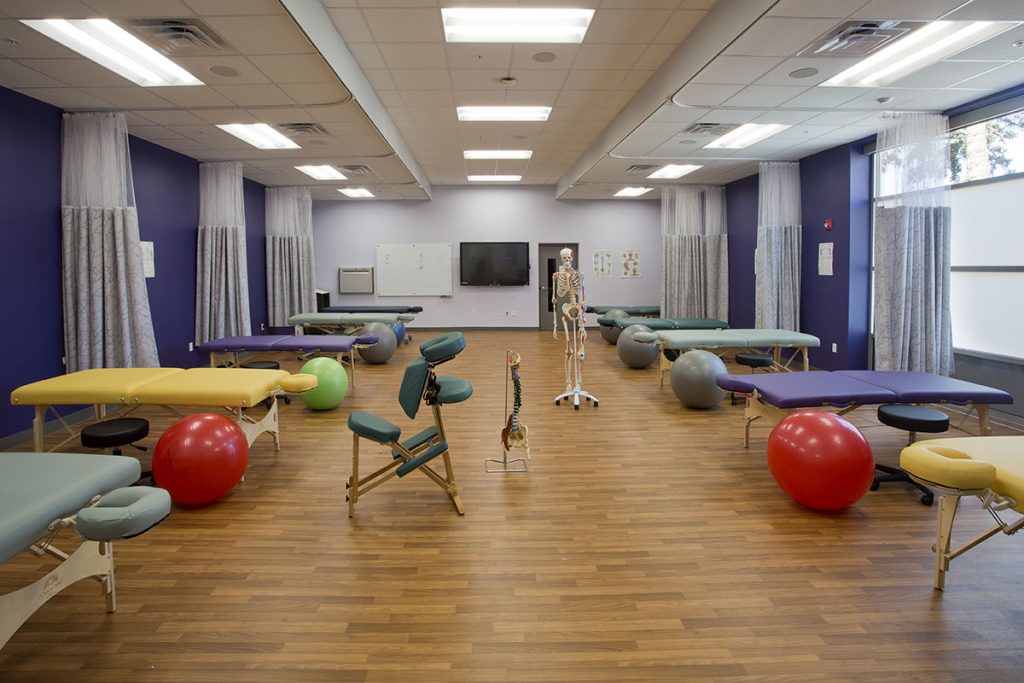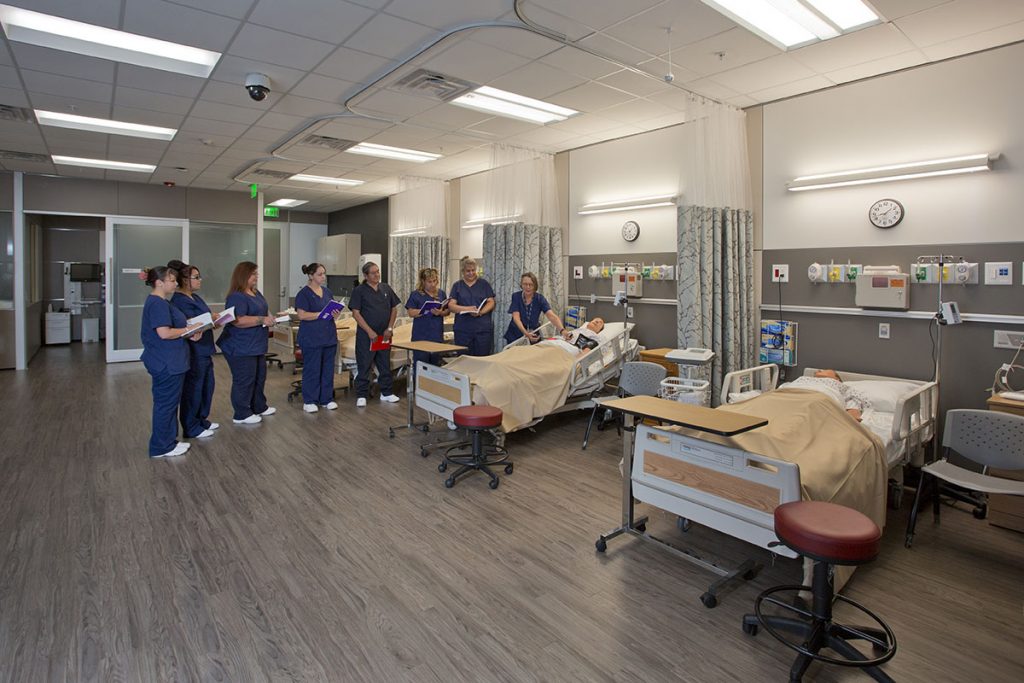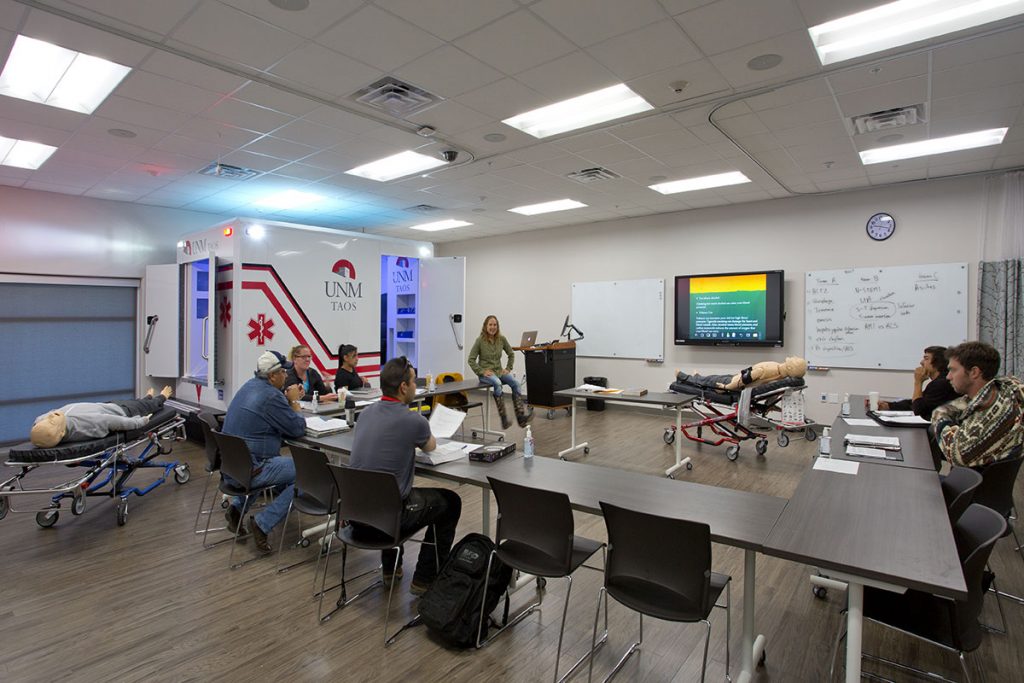 UNM HCTC
SIZE: 25,000 s.f.
YEAR: 2015
CLIENT: UNIVERSITY OF NEW MEXICO
LOCATION: TAOS, NM
CONTRACTOR: HB
CONSULTANTS:
STRUCTURAL – CHAVES GRIEVES, CIVIL – ABEYTA ENGINEERING – M&P – ARSED, E – PEAK POWER
UNM Health Careers Training Center (H.C.T.C.) is located in the heart of downtown Taos. UNM had the opportunity to purchase the old Civic Center from the Town of Taos and renovate it into highly valued classrooms for students studying nursing and other health related activities (E.M.T. training, Massage Therapy, Yoga Instruction).

The programming of the building required highly detailed coordination with the Mechanical, Electrical, and Plumbing trades as there was specialty equipment needed to train students, for example a fully functioning biology lab, a mock- hospital room with four patient beds, two treatment rooms, and the most up-to-date teaching equipment.

LDG was hired to document the condition of the existing building, take the design through construction documents, and provide construction administration service.