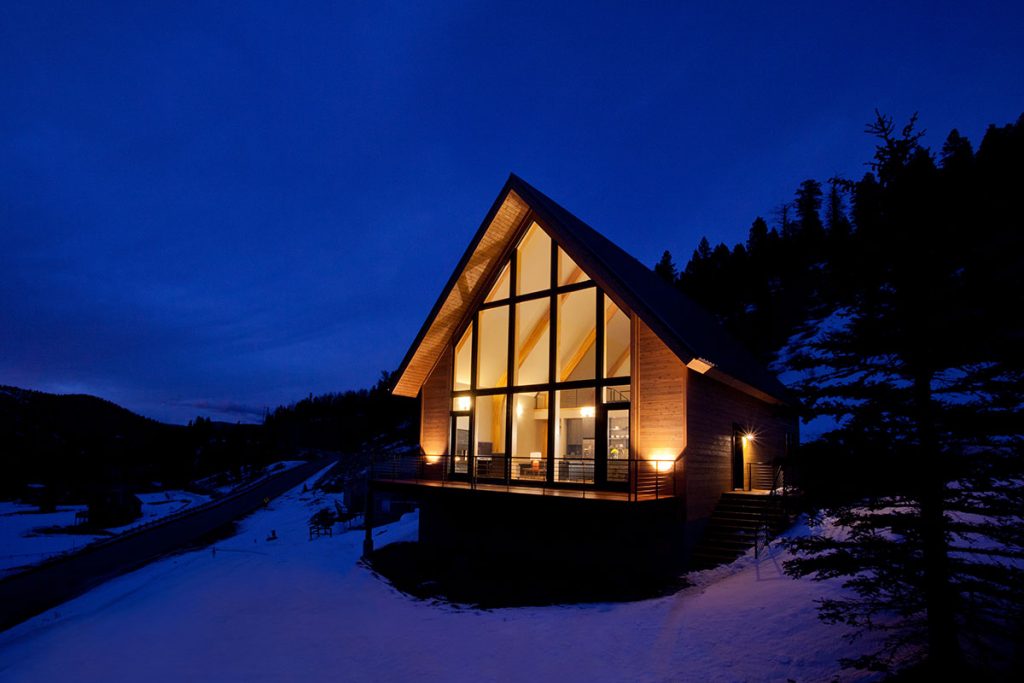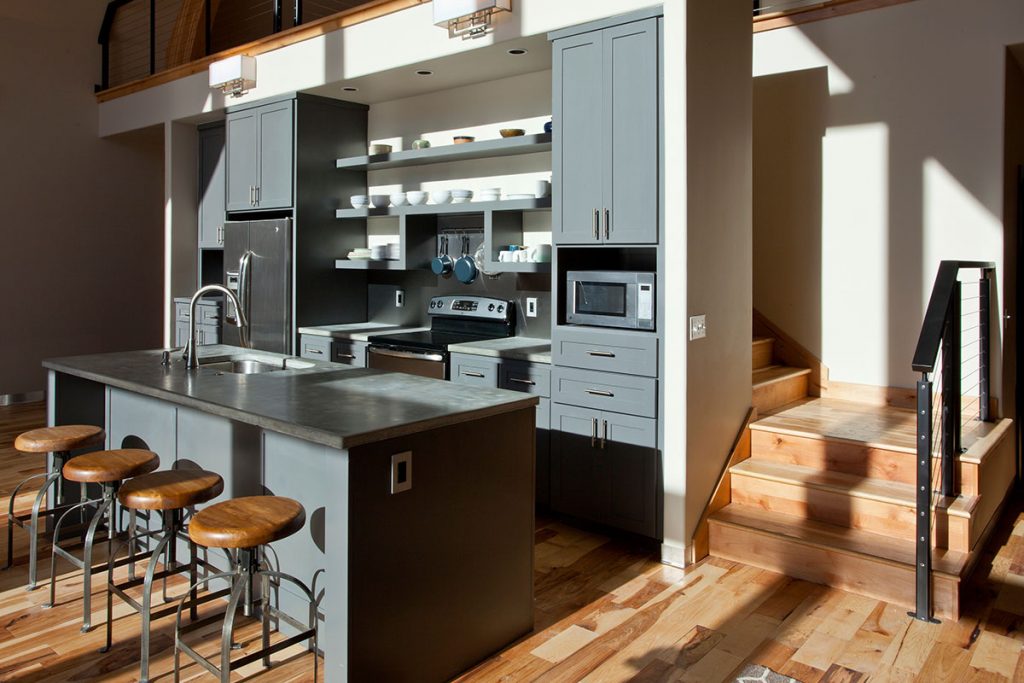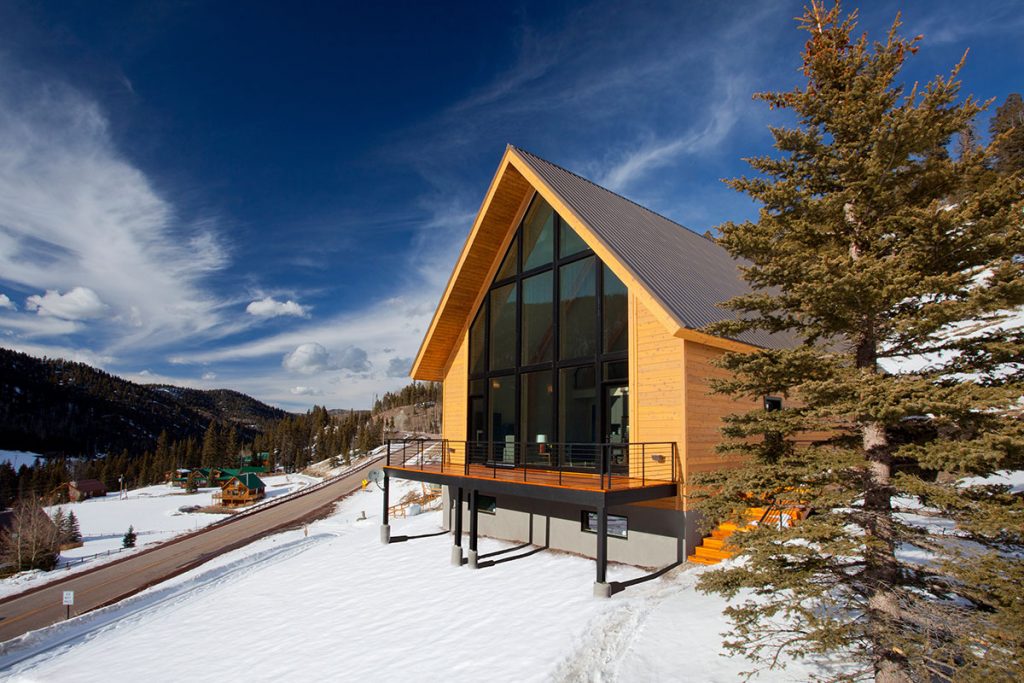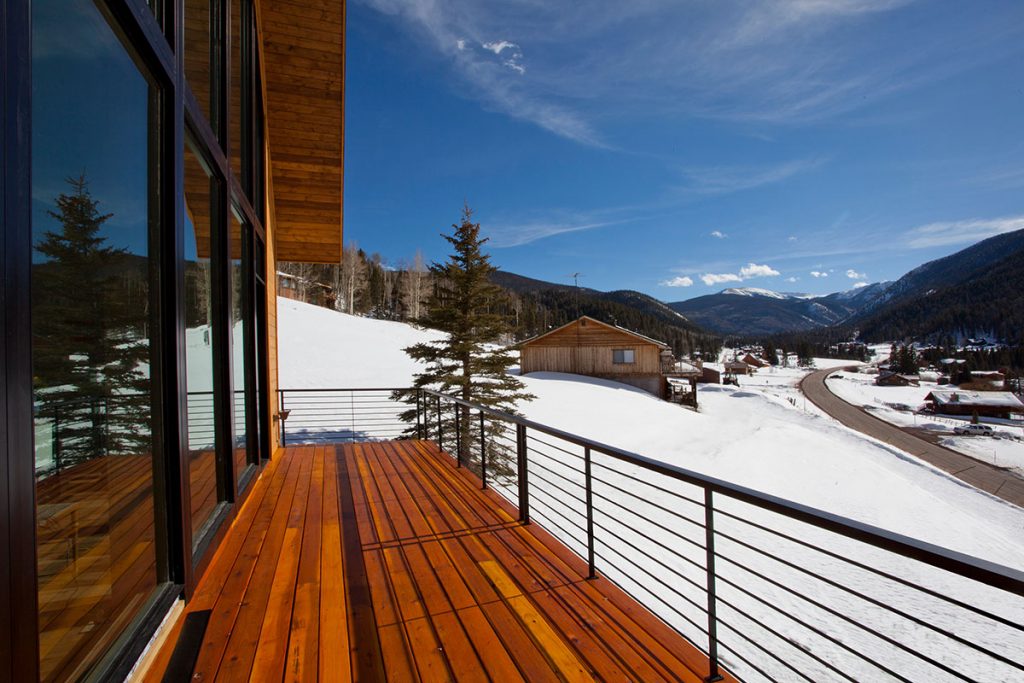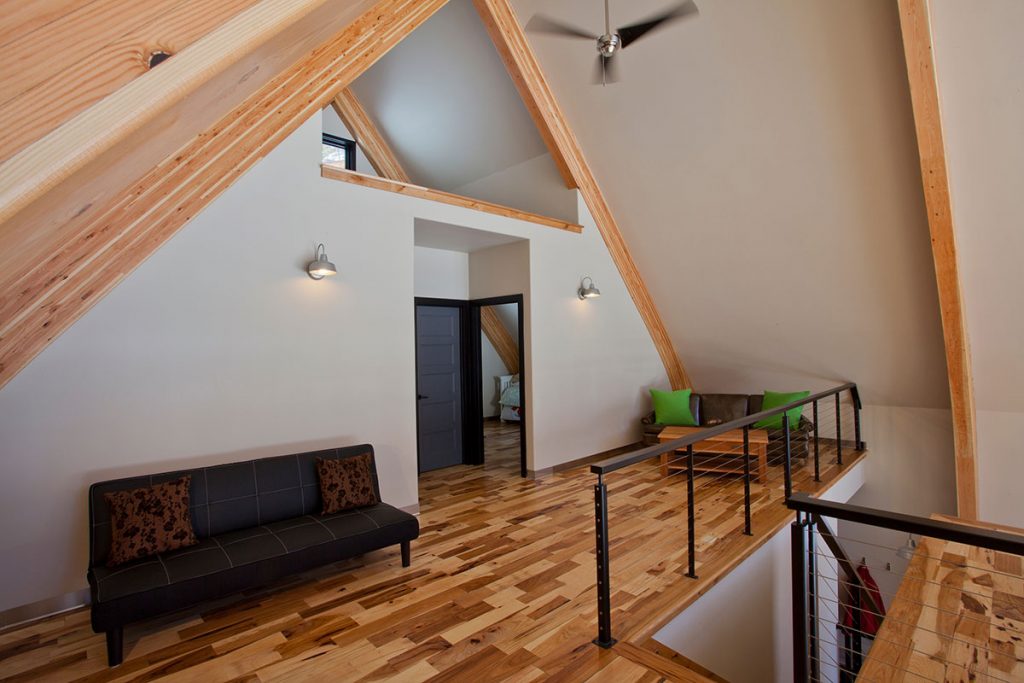 MCALISTER RESIDENCE
SIZE: 3,850 s.f.
YEAR: 2012
CLIENT: MCALISTER
LOCATION: RED RIVER, NM
CONTRACTOR: OWNER/BUILDER
The Mcalister house in Red River is playfully dubbed the Chapel Hill of the west. It is a simple elegant piece of mountain architecture that borders the Carson National Forest and boasts spectacular southwestern views of the Sangre de Christo Mountains, including New Mexico's highest point, Wheeler Peak.
The structure is designed to be energy efficient with clean, contemporary lines and furnishings. The pure form of simplicity in structure, the Gothic arch, was extracted and used as a single structural element. The simplicity and elegance of the arch was maintained throughout the 2 story space., framing the view through 3 stories of glass, facing south east for morning solar gain.
The highly efficient building envelope consists of a concrete insulated form foundation and, a structural insulated panel system (SIPs) for wall and roof. The SIP panels were applied over a glue-lam timber bent that was repeated as a 20' building module.
The simple form nestles in to the site and stands as a beacon in the  landscape of the Sangre de Christo Mountains. The tall stands of spruce and aspen flank each side of the structure and are juxtaposed against the horizontal spruce siding.
The cabin has four bedrooms + a sleeping loft, three bathrooms and a great room with kitchen, dining and living. The cabin is 4 miles outside of Red River in a residential area known as the Upper Valley. 
LINK ARTICLES
https://chapelhillnm.wordpress.com/