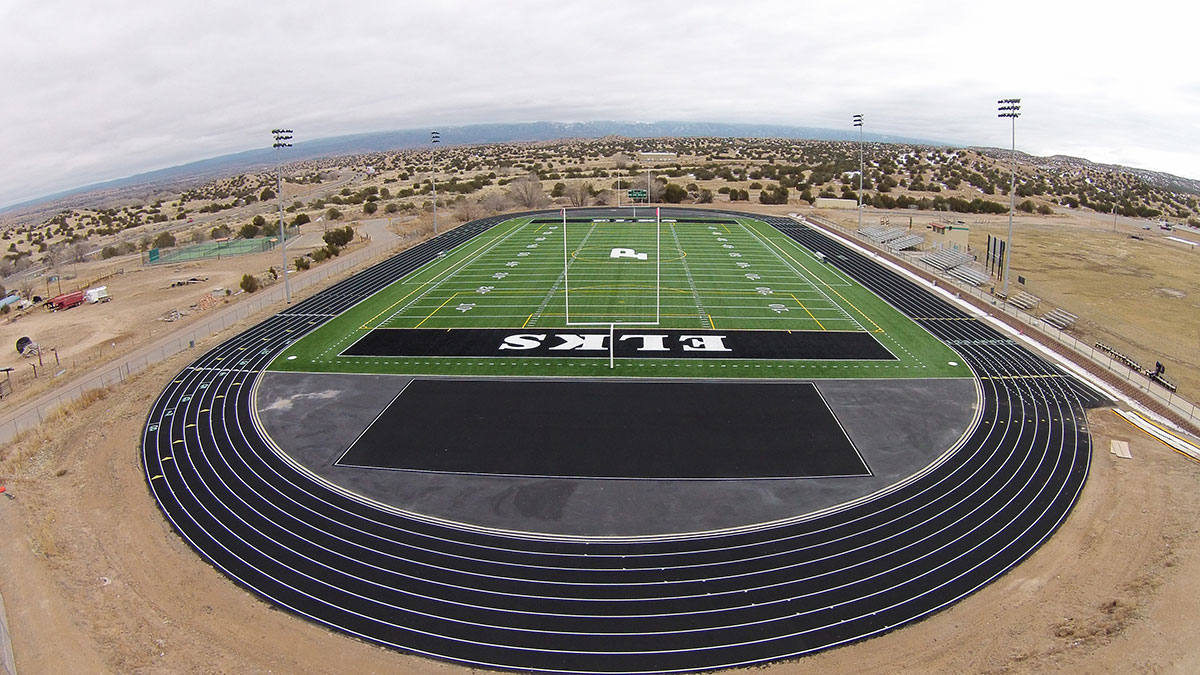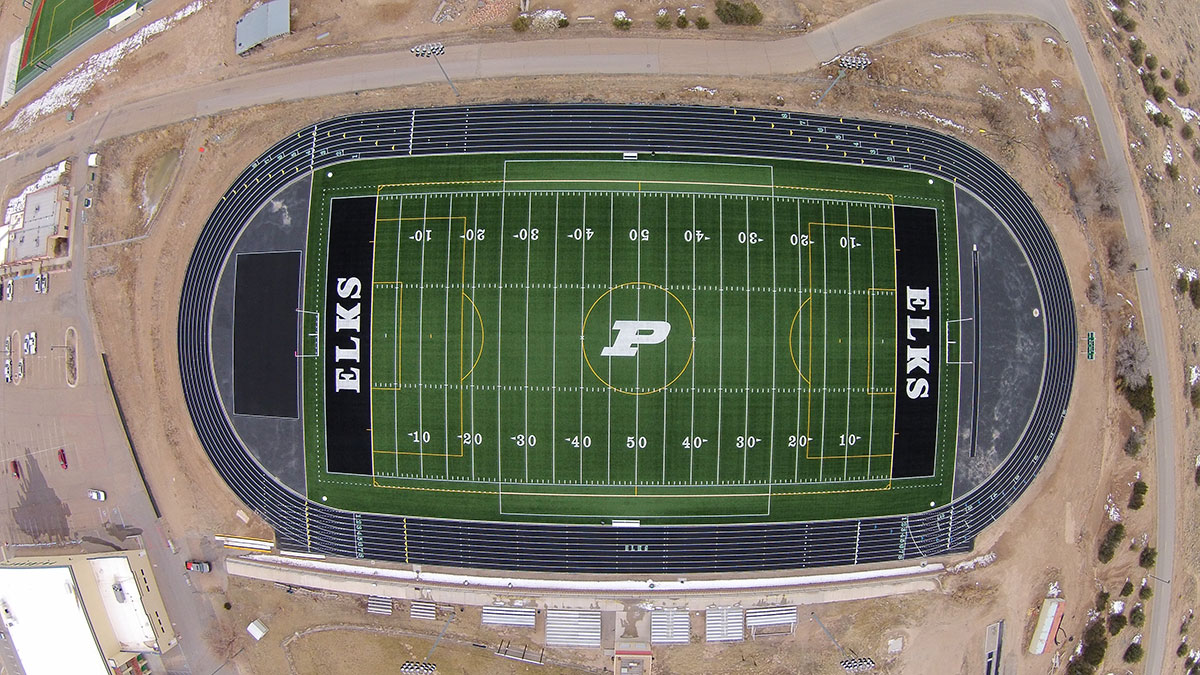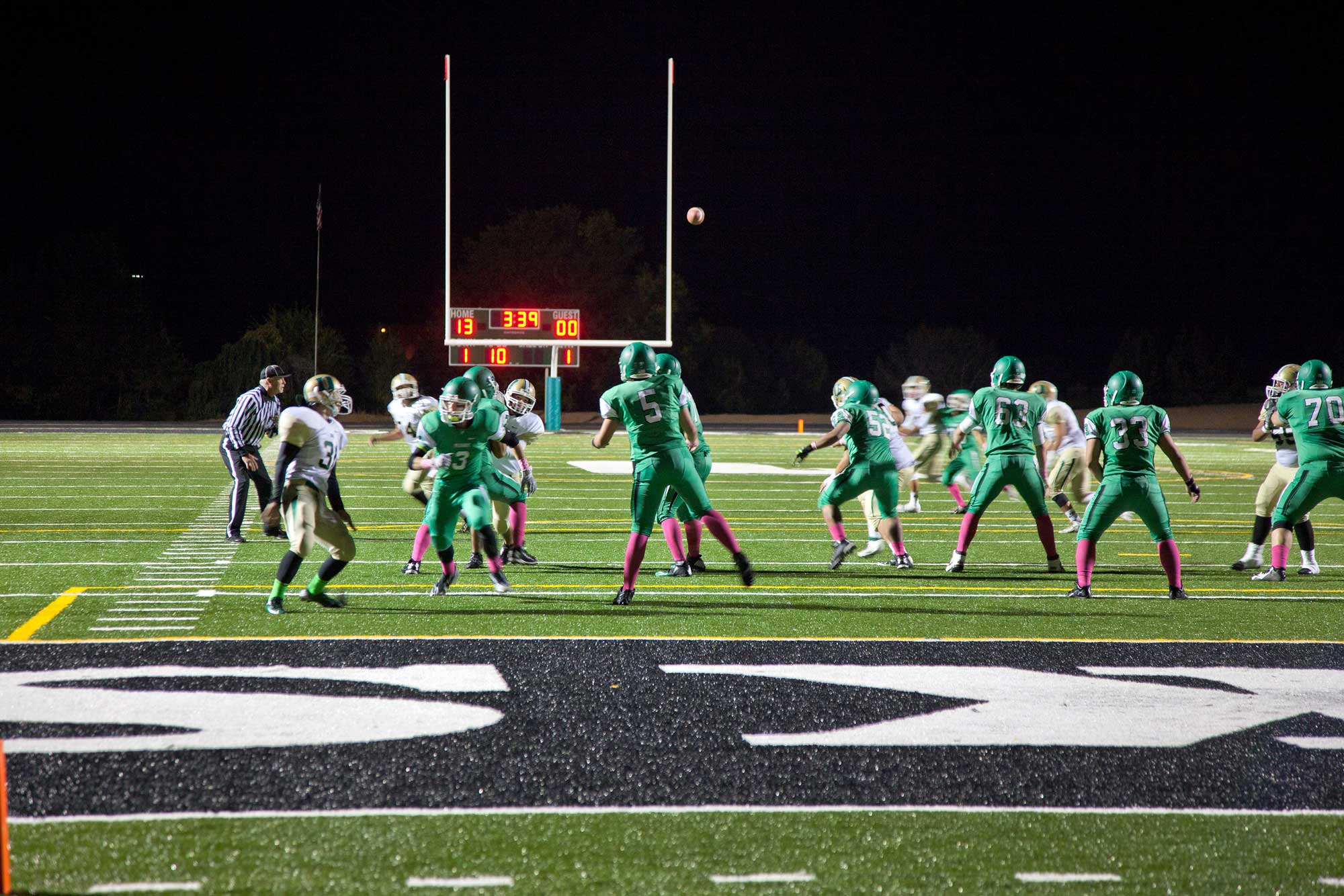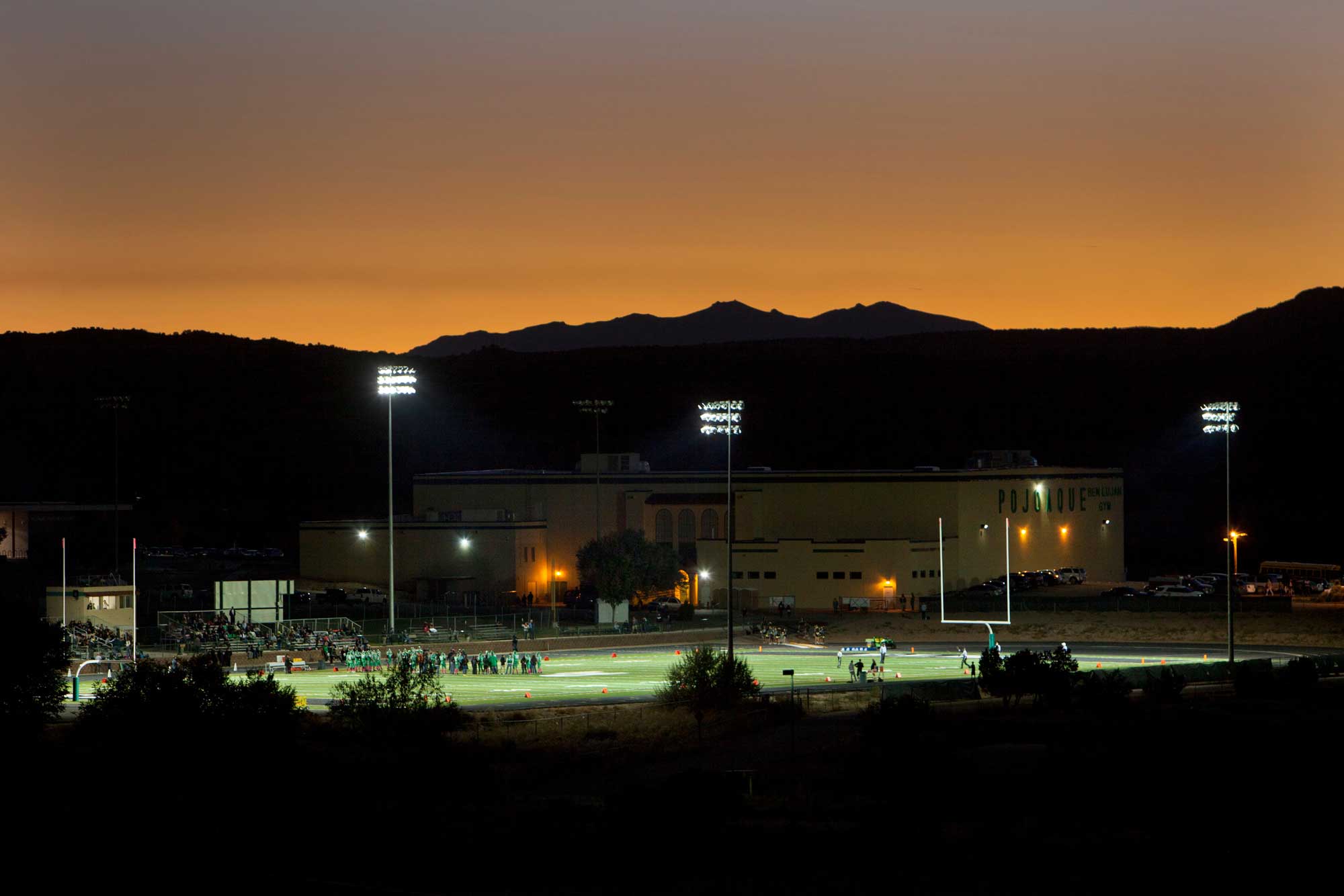 POJOAQUE FOOTBALL & TRACK
YEAR: 2014
CLIENT: PVSD
LOCATION: POJOAQUE, NM
CONTRACTOR: LONE MOUNTAIN CONTRACTING
CONSULTANT: CIVIL – ABEYTA ENGINEERING
LDG was hired to help determine the order of importance and phasing of updating Pojoaque High School's football and track field. After phasing was determined LDG moved forward with creating construction documents, working intimately with the civil engineer to ensure proper sub-turf drainage and preparation, as well as provided construction administration during the construction process.

Typical of educational facility improvements, there was a small window in which this project could be completed. LDG expedited the project both in-office, and with permitting, bidding, and construction phases.

This initial project led to many other collaborations between LDG and the Pojoaque Valley School District as athletics are important to the Pojoaque community.