<ul id="menu-project-menus" class="fullwidth-menu nav downwards"><li id="menu-item-2200" class="et_pb_menu_page_id-2200 menu-item menu-item-type-custom menu-item-object-custom menu-item-2200"><a href="https://ldg-arch.com/all-living-designs-group-architecture/">ALL</a></li><!-- [et_pb_line_break_holder] --><li id="menu-item-2201" class="active et_pb_menu_page_id-1714 menu-item menu-item-type-post_type menu-item-object-page menu-item-2201"><a href="https://ldg-arch.com/academic/">ACADEMIC</a></li><!-- [et_pb_line_break_holder] --><li id="menu-item-2202" class="et_pb_menu_page_id-1719 menu-item menu-item-type-post_type menu-item-object-page menu-item-2202"><a href="https://ldg-arch.com/athletic-fields/">ATHLETIC FIELDS</a></li><!-- [et_pb_line_break_holder] --><li id="menu-item-2203" class="et_pb_menu_page_id-1644 menu-item menu-item-type-post_type menu-item-object-page menu-item-2203"><a href="https://ldg-arch.com/civic-commercial/">CIVIC & COMMERCIAL</a></li><!-- [et_pb_line_break_holder] --><li id="menu-item-2205" class="et_pb_menu_page_id-1753 menu-item menu-item-type-post_type menu-item-object-page menu-item-2205"><a href="https://ldg-arch.com/resort-hotel/">RESORT & HOTEL</a></li><!-- [et_pb_line_break_holder] --><li id="menu-item-2204" class="et_pb_menu_page_id-1756 menu-item menu-item-type-post_type menu-item-object-page menu-item-2204"><a href="https://ldg-arch.com/multi-family/">MULTI FAMILY</a></li><!-- [et_pb_line_break_holder] --><li id="menu-item-2206" class="et_pb_menu_page_id-1722 menu-item menu-item-type-post_type menu-item-object-page menu-item-2206"><a href="https://ldg-arch.com/custom-homes/">CUSTOM HOMES</a></li><!-- [et_pb_line_break_holder] --></ul>
UNIVERSITY OF NEW MEXICO PADRE MARTINEZ HALL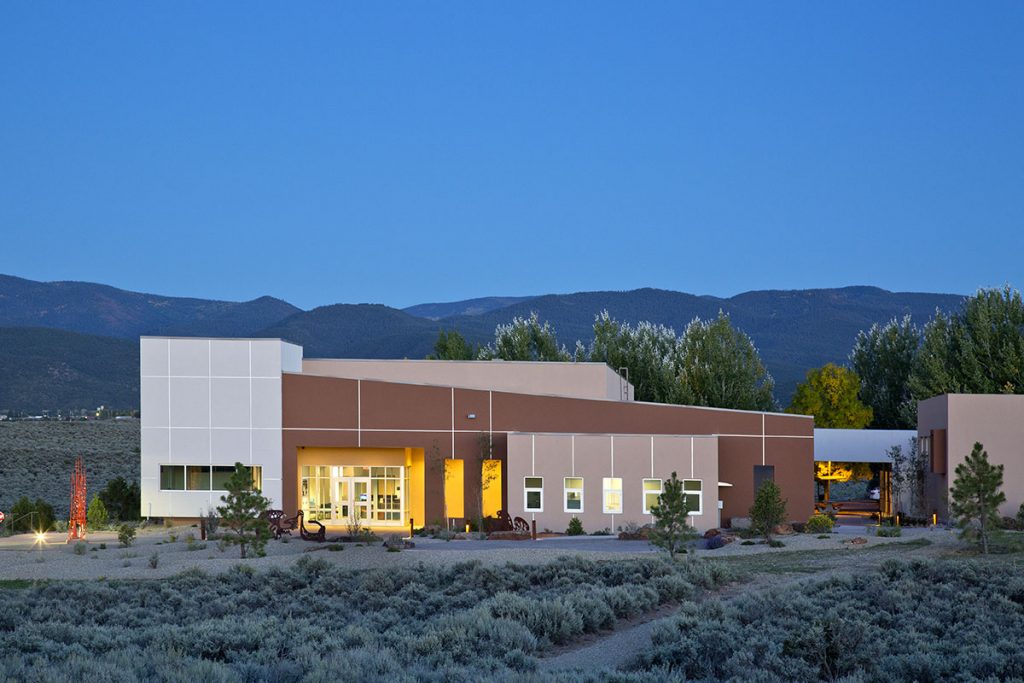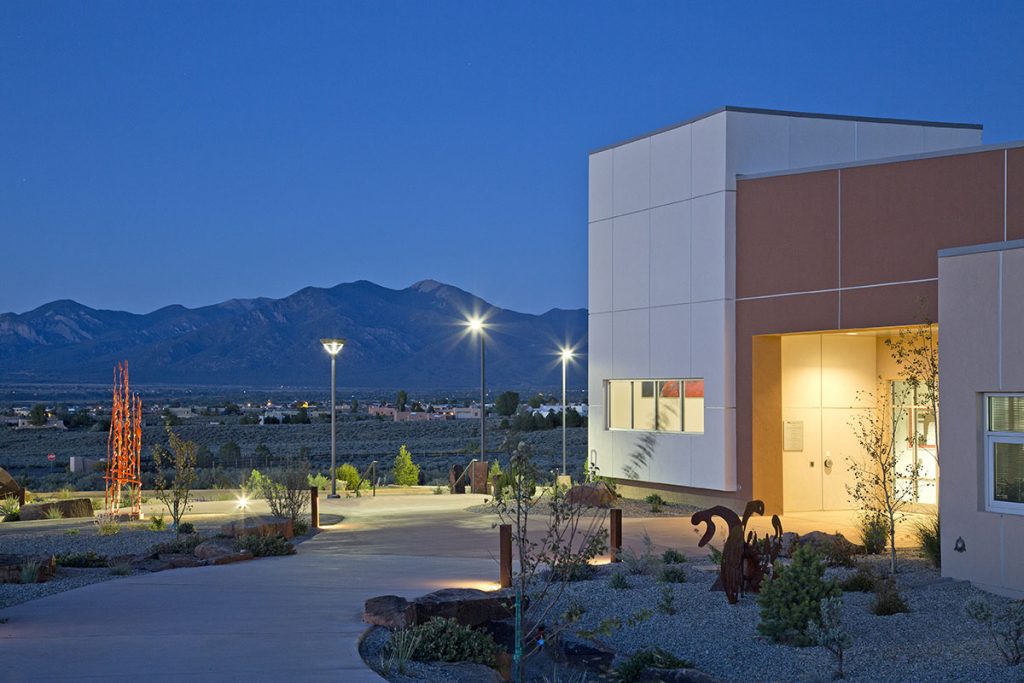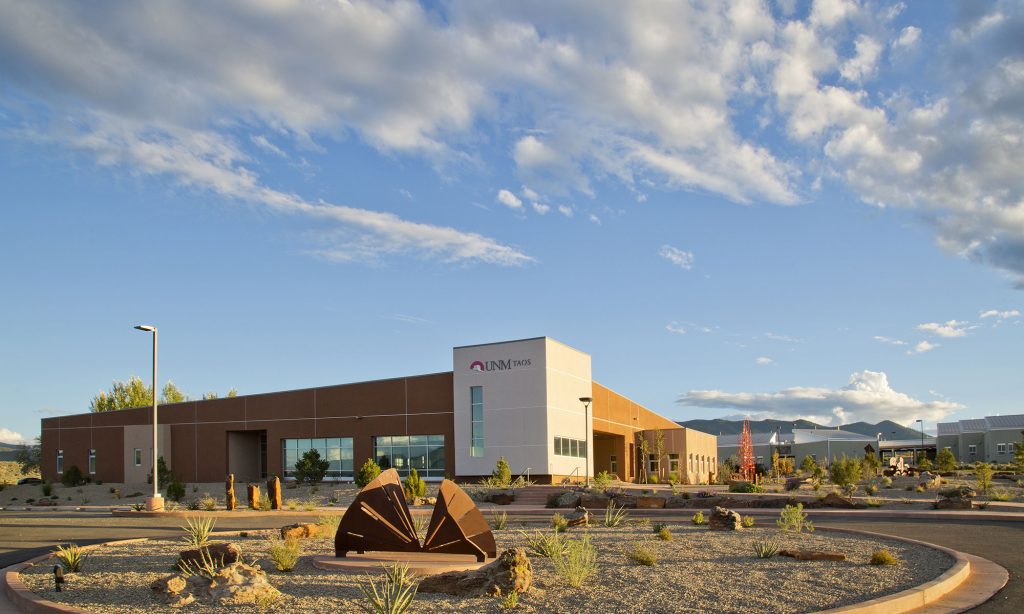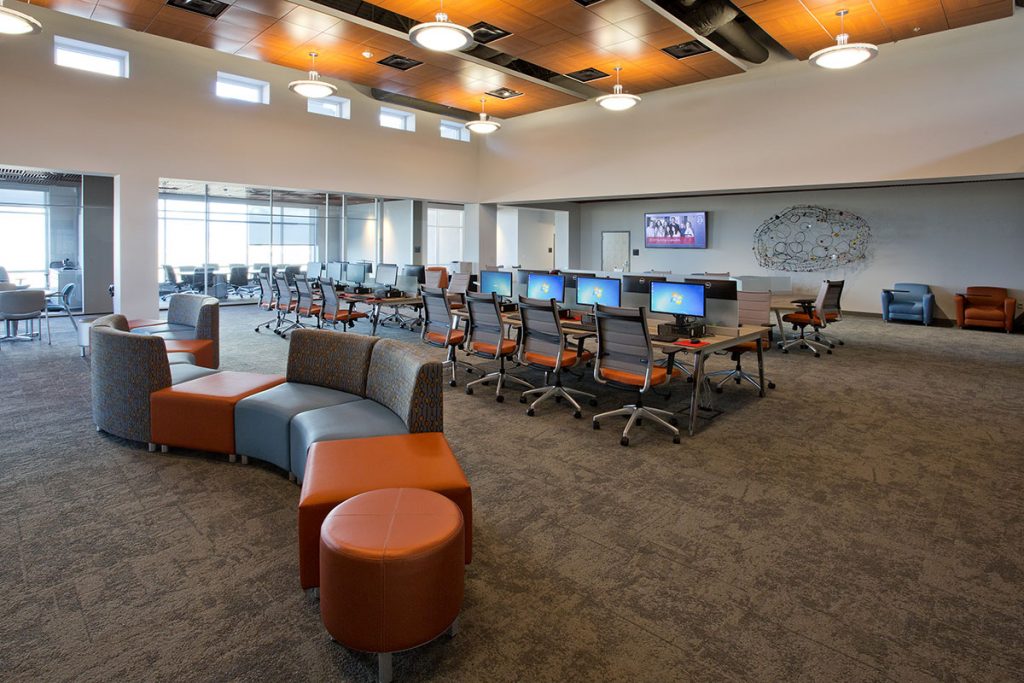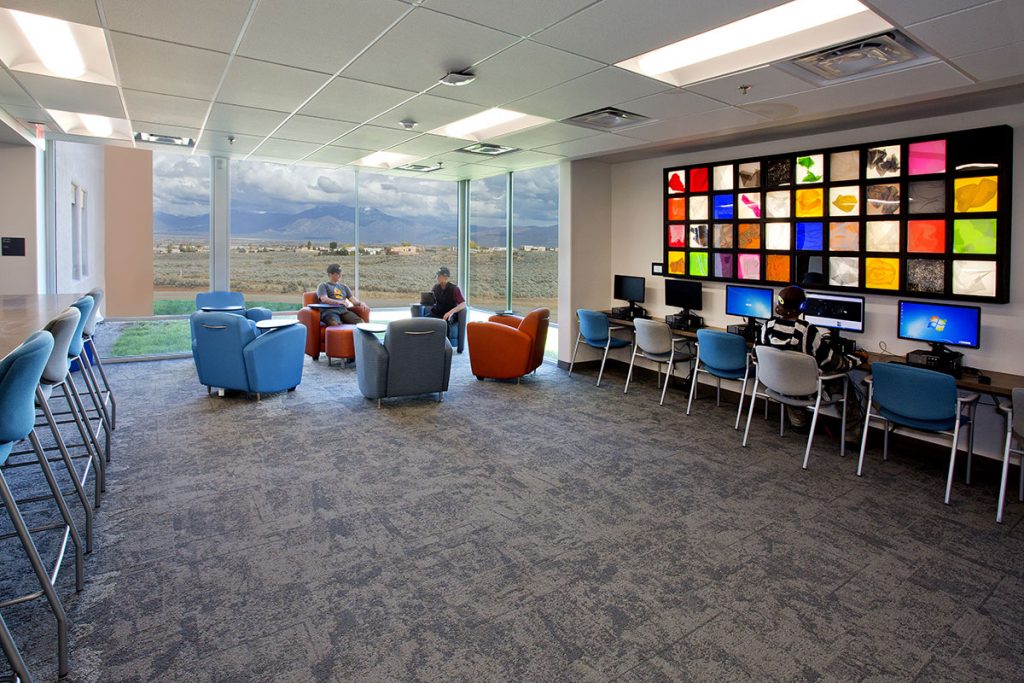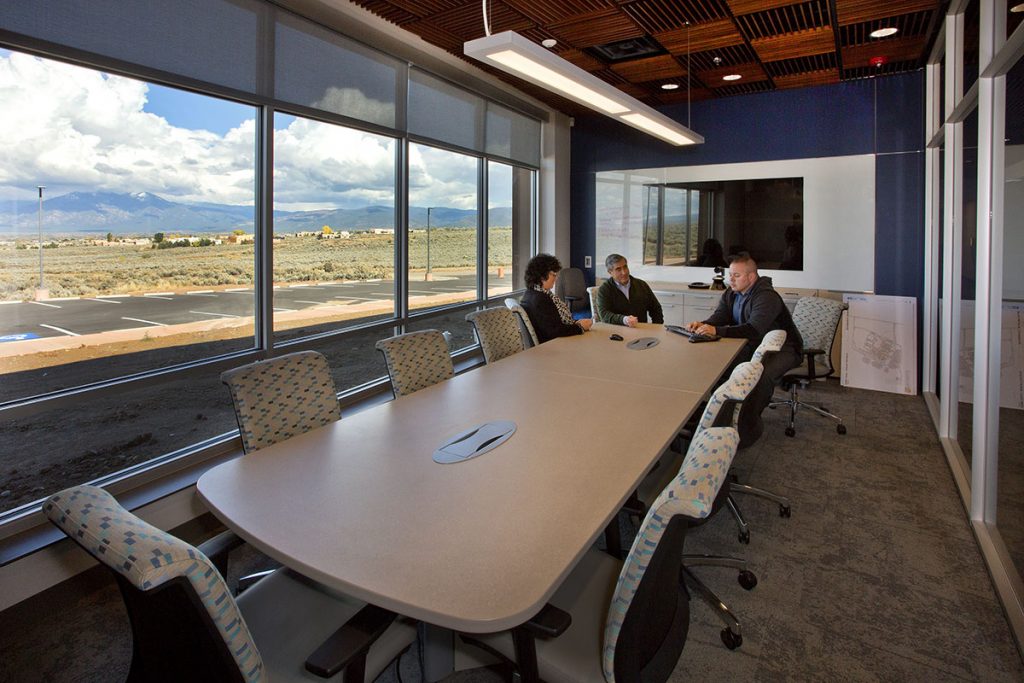 UNM PADRE MARTINEZ HALL
SIZE: 14,988 s.f.
YEAR: 2014
CLIENT: UNIVERSITY OF NEW MEXICO
LOCATION TAOS, NM
CONTRACTOR: HB
CONSULTANTS:
STRUCTURAL – CHAVES GRIEVES, CIVIL – ABEYTA ENGINEERING – M&P – ARSED, E – PEAK POWER
Padre Martinez Hall was the original structure at UNM's Klauer Campus on the south side of Taos. As the student population grew so did the need for more space.

Originally 6,000 square feet, Padre Martinez Hall grew to almost 15,000 square feet; along with the addition, the original structure underwent a complete remodel. The program now includes communal study spaces, offices for Administration, four large multi-purpose classrooms, and conference rooms available to students, faculty, and administration.

LDG was hired to document the condition of the existing building, take the design through construction documents, and provide construction administration service. It is a well used building and an icon entry to the campus.