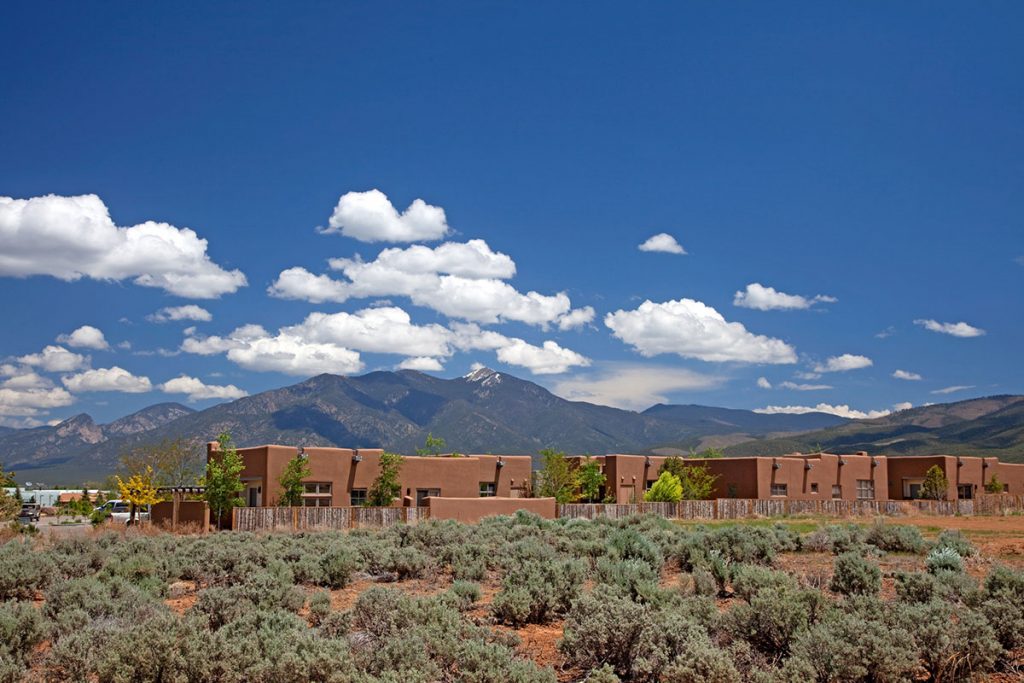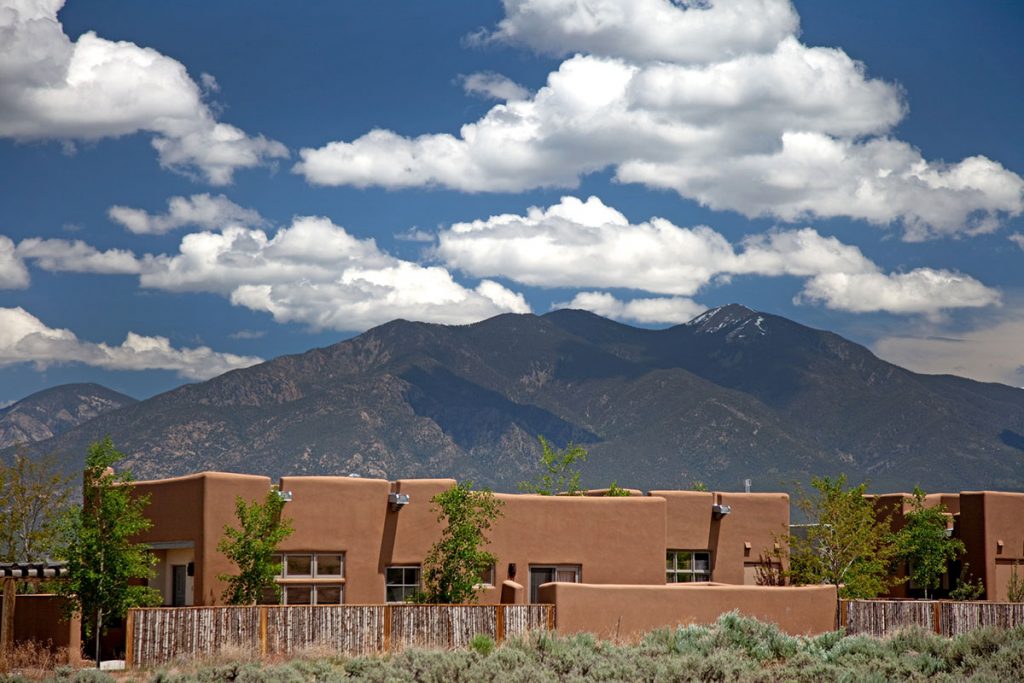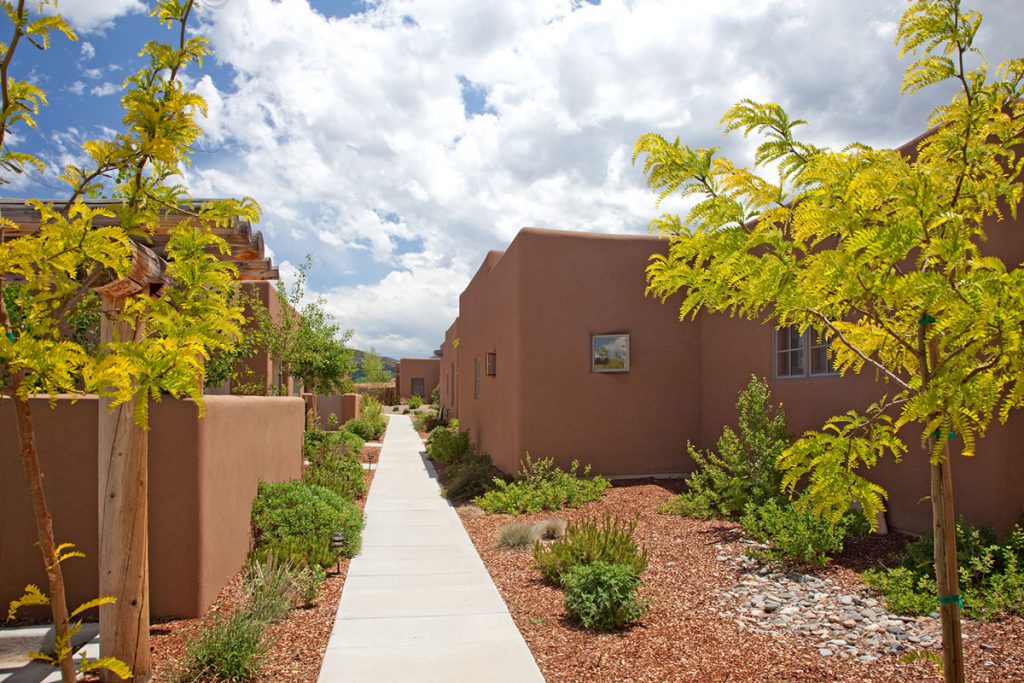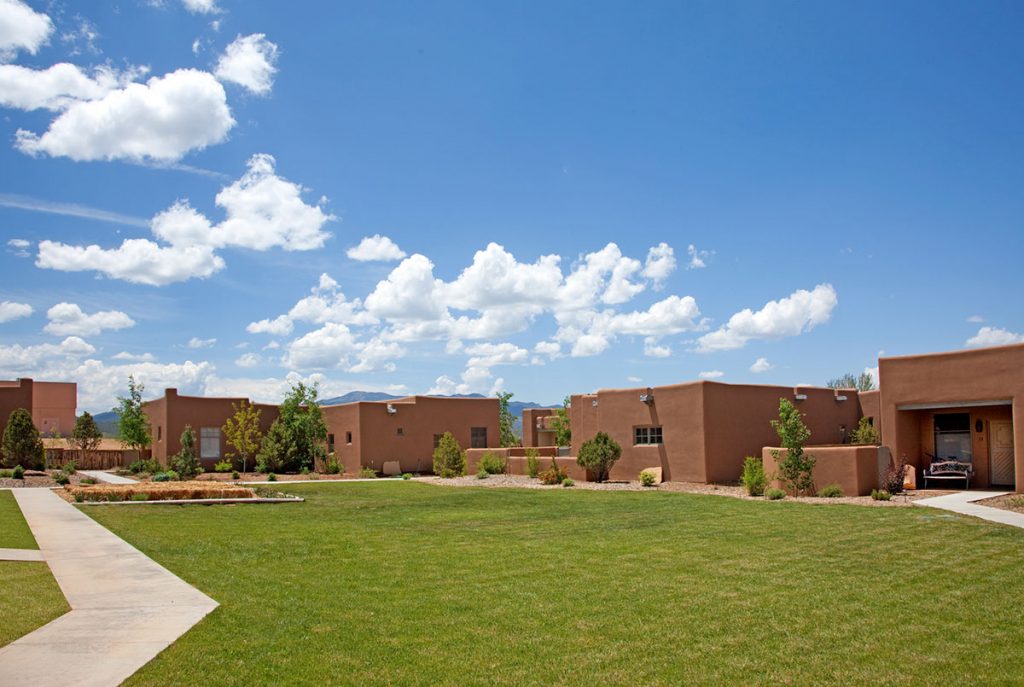 SUENOS DEL CANON
SIZE: 19,683 s.f.
YEAR: 2006
CLIENT: Dreamcatcher Investments, LLC
LOCATION: Taos NM
CONTRACTOR: OWNER/BUILDER
CONSULTANTS
STRUCTURAL – CHAVES GRIEVES, CIVIL – ABEYTA ENGINEERING – M&P – ARSED, E – LARRY CISNEROS
Sueños del Canon is a prime example of sustainable development concepts that have been integrated in to the cultural social fabric of a community living environment.

The collection of one, two bedroom, and studio units are carefully composed for views, solar gain, and exposure to a shared interior courtyard. The individual units benefit from a highly developed building envelope delivering efficiency and thermal comfort.

Units also include carefully integrated a Trombe wall/window system that delivers daylight during the day as well as stored heat overnight into living spaces such as living rooms, dining rooms, and bedrooms.

The site design utilizes a shared parking area with traditional shade structures made from local timber for shaded parking. Run off from the parking area is directed into a series of swales that provide a vegetated border from the street as well as shade trees providing much needed cover from the New Mexico sun.

The shared parking allowed for the composition of a large interior green space for the enjoyment of everyone. Drainage from the individual structures is collected and delivered into the interior green space, itself a large bio swale that benefits from the surrounding development run off.

Suenos del Canon has been a great success in terms of providing sustainable a living environment steeped in the cultural setting of Taos.
LINKS
https://www.houzz.com/projects/248017/suenos-del-canon-condominiums